•Advanced, Instant, Multi-Life Illustrations.
•Next Generation Retirement Plans.
•Data-Driven Proposal Presentations.
•User Activity Analytics & Management.
•Educational & Training Plan Comparisons.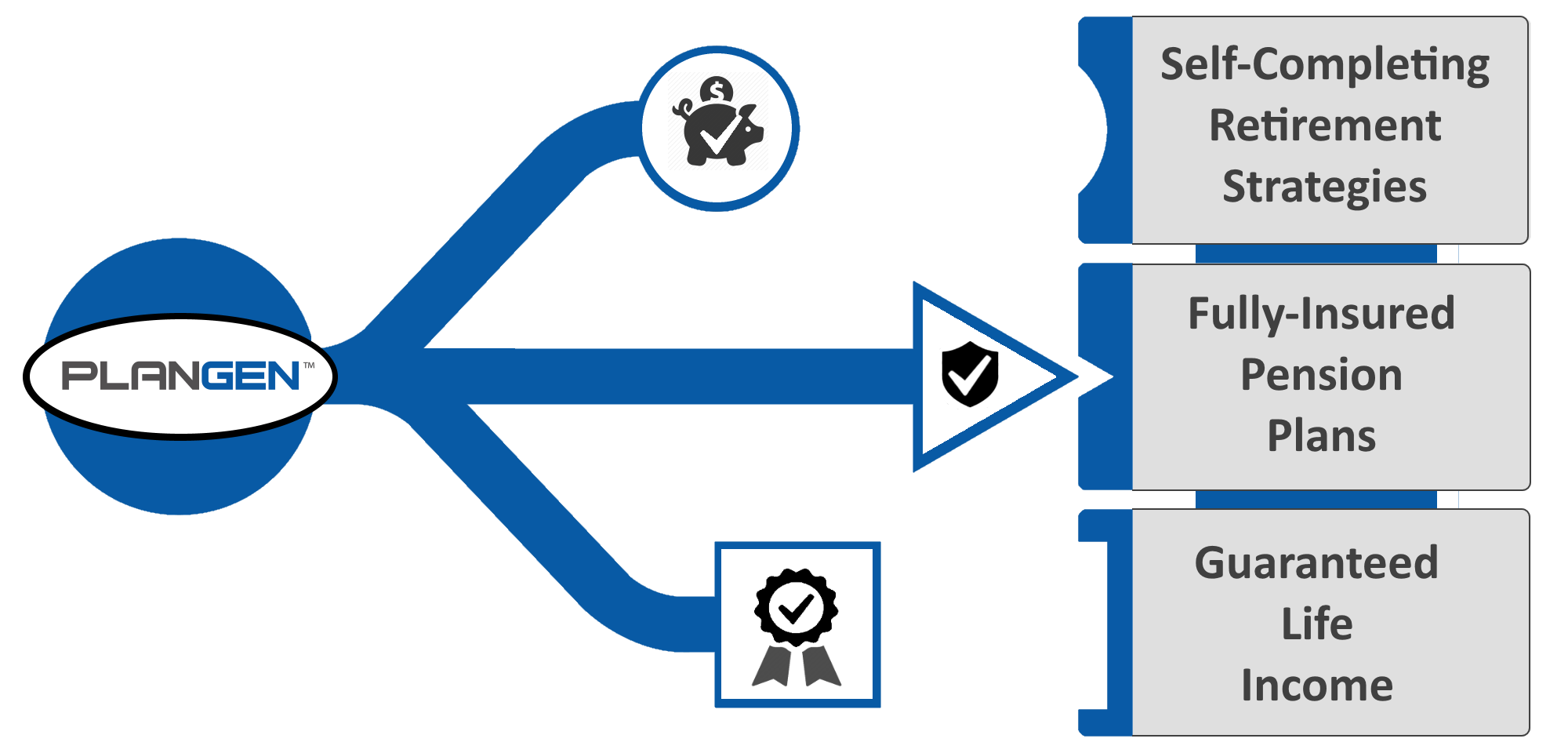 PlanGen is an innovative FinTech (Financial Technology) company creating the industry's most advanced, efficient, effective, high-performance Defined Benefit & Defined Contribution retirement benefit proposal illustration systems for national Carriers, sales networks and independent agencies since 2002.
Easy-to-Comprehend Presentations
Retirement planning can be a complicated enterprise and the most efficient solutions are not always readily apparent. Plangen provides high-quality information in formats that are easily understood.
Web Based Solution
No need to wait days or weeks for a proposal to come from an Actuary. PlanGen has developed extensive actuarial tables and adapted this information to quickly analyze and illustrate personalized planning alternatives.
Communication & Collaboration
Case study materials allow business owners and their financial advisers to quickly design appropriate solutions.
Real-time Updates
Platforms are continuously updated to provide solution optimizations and adjust to changing asset growth rates.
IRS Compliance
Design rules ensure that solutions are tax-code compliant and meet or exceed financial "best-practices".
R & D & ROI
Maximizing retirement income planning through the integration of guaranteed-outcome life and annuity products.
PlanGen informs and enhances the way professionals and their advisers engage in life benefit and retirement planning.
Consumer
Professional